United Forklifts was established in 2020 and has become one of the leading providers of materials handling solutions and services in Jordan. By listening to the needs of our customers and by working together as partners we can offer them innovative and cost-saving material handling full solutions. Customer satisfaction is therefore always the focal point of our working practice. However, this is only achievable through a truly dedicated and highly skilled workforce operating from our premises on the edge of Amman's main industrial area. We provide technical and after-sales support including spare parts for all makes and brands of forklift trucks.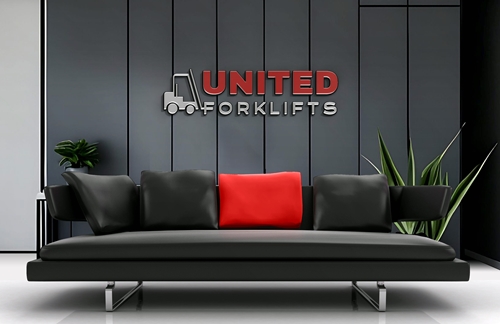 United Forklifts have been partnered with ForksMax as their ultimate spare parts provider. ForksMax® offers OEM and aftermarket parts for all makes and models of forklifts and other equipment. ForksMax's large in-stock inventory allows us to deliver the parts you need when you need them. If we don't have your part in stock, we'll order it that same day and typically have it in 7-10 business days. Whether you know exactly what you need or you need help finding the right parts, ForksMax's experienced team can answer your questions and quickly get them to you. Need a hard-to-find part? ForksMax specializes in locating and delivering parts that other companies can't find.

ForksMax® has partnered with the most comprehensive parts distributors in the industry. We can provide near-universal access to official OEM, OEM-compatible, re-engineered, or custom-fabricated parts at great prices.
Most parts ship directly from our warehouses. ForksMax global partners also hold a huge parts inventory, representing 90% coverage of all industrial forklift equipment. All requests, whether a call or online request, is handled by our centralized forklift parts operation center. We are staffed by industry experts who will stop at nothing to make you a satisfied customer.
ForksMax® can provide replacement parts for any make or model of forklift. In the service van or on the store shelf, we have the parts you need to get your forklifts back in service in less time and at a lower cost. Insist on genuine OEM parts that meet original equipment requirements and specifications. Don't let the will fitters sell you cheap imitation parts that will lower the performance of your quality-built forklift. You can count on us to carry a full line of genuine OEM parts to meet your needs.
Our Aim is not to sell you a new forklift, spare parts, or any kind of after-sales support, Our Aim is to serve you better with our best product knowledge & our quality customer support to give you the product that will suit your needs with the best cost savings that we could…

Sincely
Amjad Shadid
Join our happy customers who are consistently satisfied by being beautifully responsive and powerfully functional.
We have purchased our forklift parts thru UnitedForklifts . since we opened in March 2021 and couldn't be happier with the level of service provided by the outside sales, parts countermen & delivery personnel. Great parts selection & competitive pricing coupled with outstanding service is what this area needs.
As our business grew we continue to rely on UnitedForklifts for our parts needs-a big thanks to all the hard-working people behind the scenes, We look forward to many more years of working together Thanks again for the outstanding service!!
I have been a customer of UnitedForklifts since they started. Since the beginning, they have shown a consistently high level of customer service, competitive forklift parts pricing, and excellent delivery service. They have always been ahead of the curve in providing current technology in parts and they have the ability to "think out of the box" in trying to get